Sunless (airbrush) spray on tanning

Sunless Pricing
Per Session Pricing
Best if you only occasionally want a spray tan or if you need to get very tan very quickly, such as for a photo shoot, wedding, or other special event.
Membership Pricing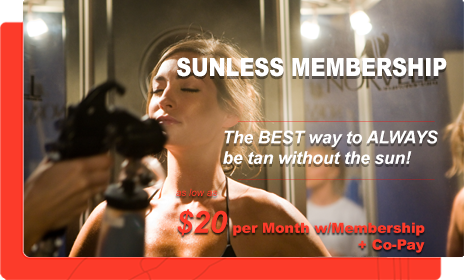 Ideal for those who like to get spray tans regularly
Memberships as low as…
(for unlimited sprays)
Bodybuilding Sprays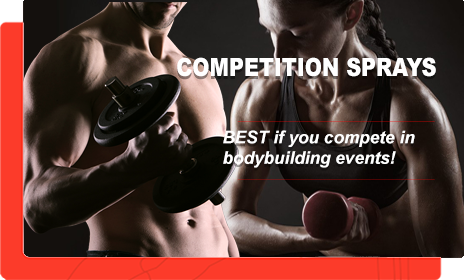 Best if you compete in body building events and need the color that only comes from specialty spray products, such as Jan Tana.
Some restrictions apply. Activation fees may be applicable on select memberships. See sunless prep page for pre-spray preparation or visit the salon for full details.